Sinotruk Howo Tractor head is famous for tough, strong, reliable and low operation cost, HOWO tractor head truck has earned a great reputation in the field of long-distance transportation in both China domestic market and overseas market. It has been tested by plenty of transporters and received popular recognition. HOWO tractor head truck is widely used in dry cargo transportation, container transportation, abnormal transportation, hazardous chemical transports, and other relative industries.
We have plenty of clients who are engaged in the fuel transportation business. Aiming at offering suitable trucks to our clients, we have three versions: light-duty version(suitable for those markets with loading capacity restriction), medium-duty version(suitable for mixed road condition) and heavy-duty version(suitable for very bad road condition and overloading)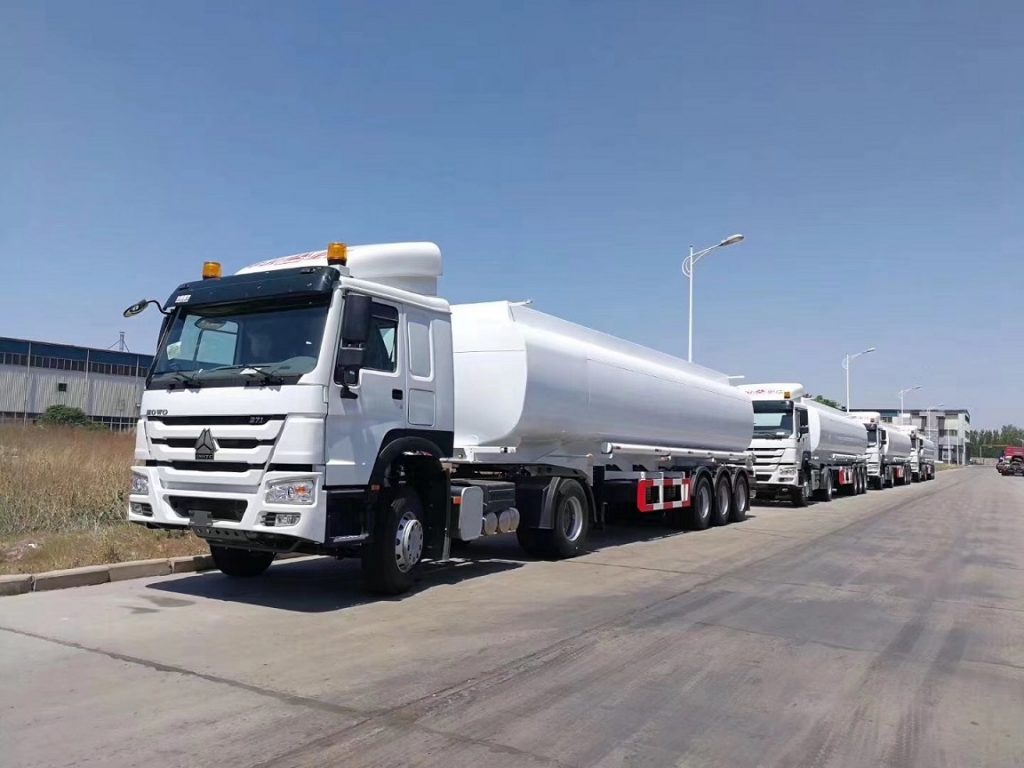 Usually, we use the light version to pulling fuel tank trailers, because the volume of the tank is fixed,  so basically speaking, the total weight is fixed, there is no overloading such an issue. Of course, sometimes, clients possibly load the tanker with fuel in heavy density. that is an exception. The light version horse has a 371hp or 420hp engine and equipped with MCY13Q driven axles, which is a single reduction type, fuel economic and high running speed. This version is suitable for good road conditions and non-overloading purposes.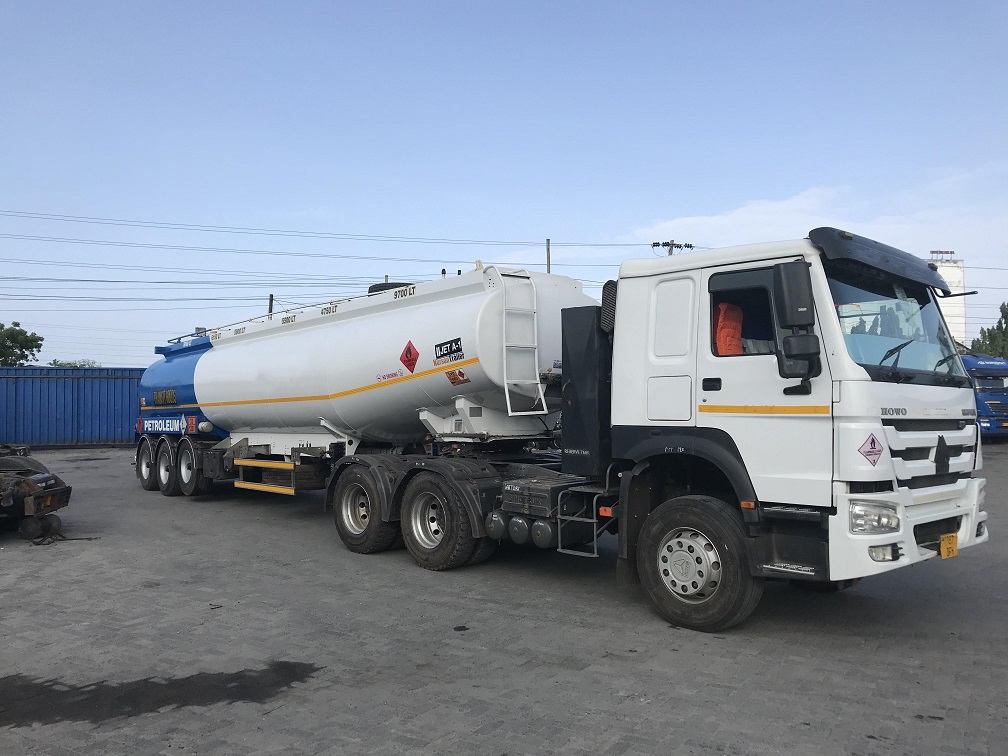 Since chemical transportation requires high standards on the trucks, so we have plenty of options available, including driver's air seat ensuring driver's comfortable driving experience, engine oil pan, and intercooler protection plate, higher position metal bumper, top-mounted alarming beams (single and dual), engine exhaust valve brake (EVB), oil bath air inlet system good for the dusty working condition to protect the engine from inhaling impure air, reverse buzzer, wind deflector to reduce wind resistance and anti-lock braking system(ABS).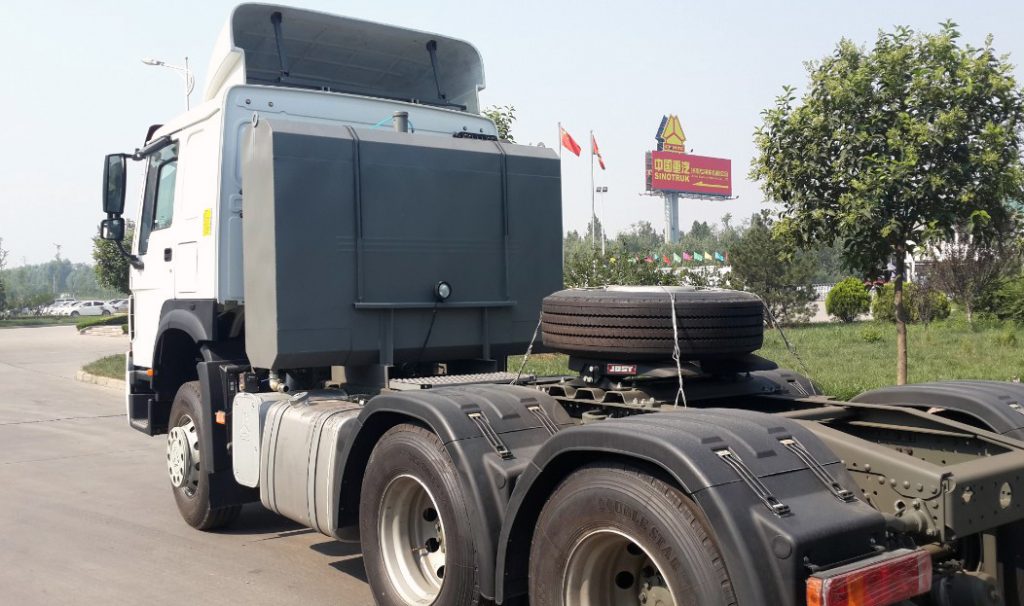 Normally the truck has a 400liters capacity fuel tank, but 600 liters one is optional. As we know, long-distance transportation needs a lot of fuel, to avoid fuel theft, an auxiliary fuel tank can be customized behind the cabin to secure long-distance operation without refilling, the volume can be customized from 800-1600litres.
For more details on our Sinotruck HOWO horse, please contact us at any time, we shall reply to you at our top priority.